Last year East Missoula United created a map for the trick or treaters in our neighborhoods. We had so much fun that we're doing it again.
If you'd like to be on our map please message us on our contact form or email us at [email protected].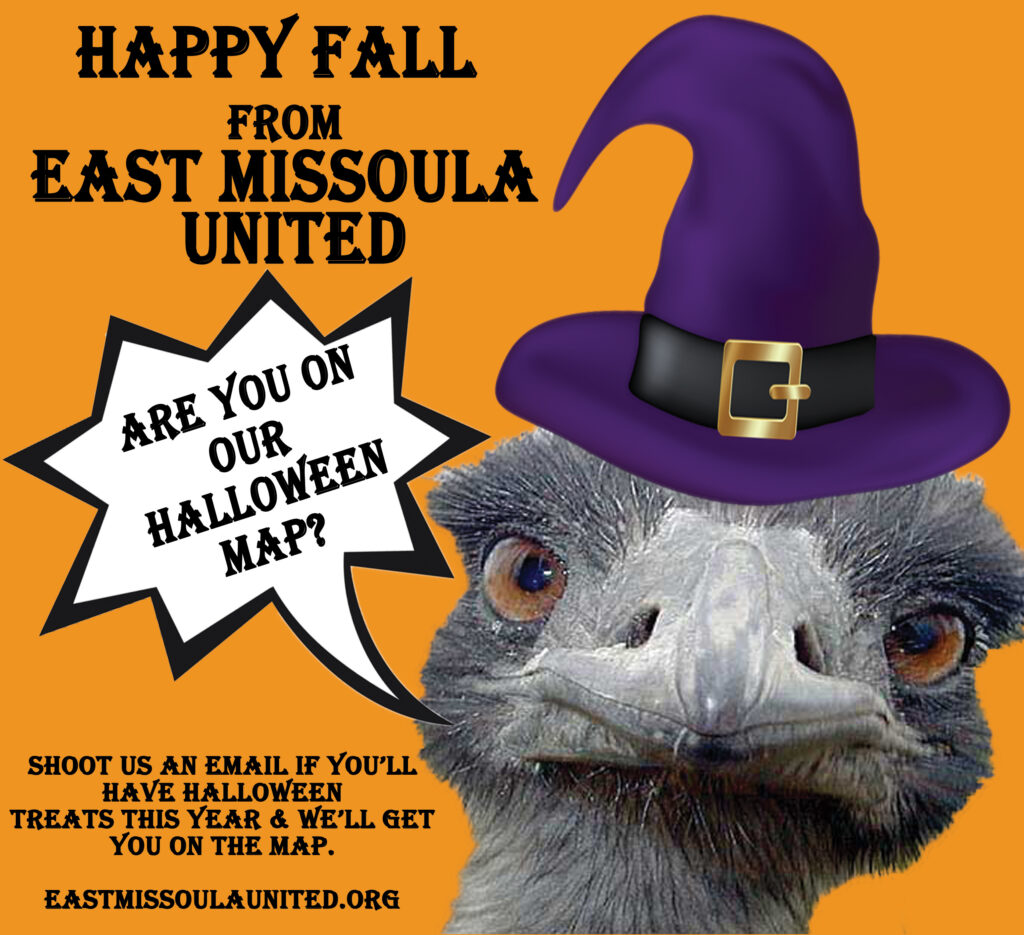 There will be three safety locations provided by the River of Life Church.
735 Michigan Ave – Mount Jumbo School
953 Discovery Way – Hidden Trail Park
187 S Easy St – Ben Hughes Park
These locations will also be on our map.
We'd love to hear from you soon, if you're planning to have treats and you want some costumed traffic. Happy Fall!