Our Earth Day Clean-Up Event is right around the corner and we need helpers. It's the best time of year to get out in the sun, roam the streets, clean up a bit and chat with neighbors.
If you're interested in being a neighborhood walker, or being on-site at Burnich to help direct traffic and sort through car loads we need you!!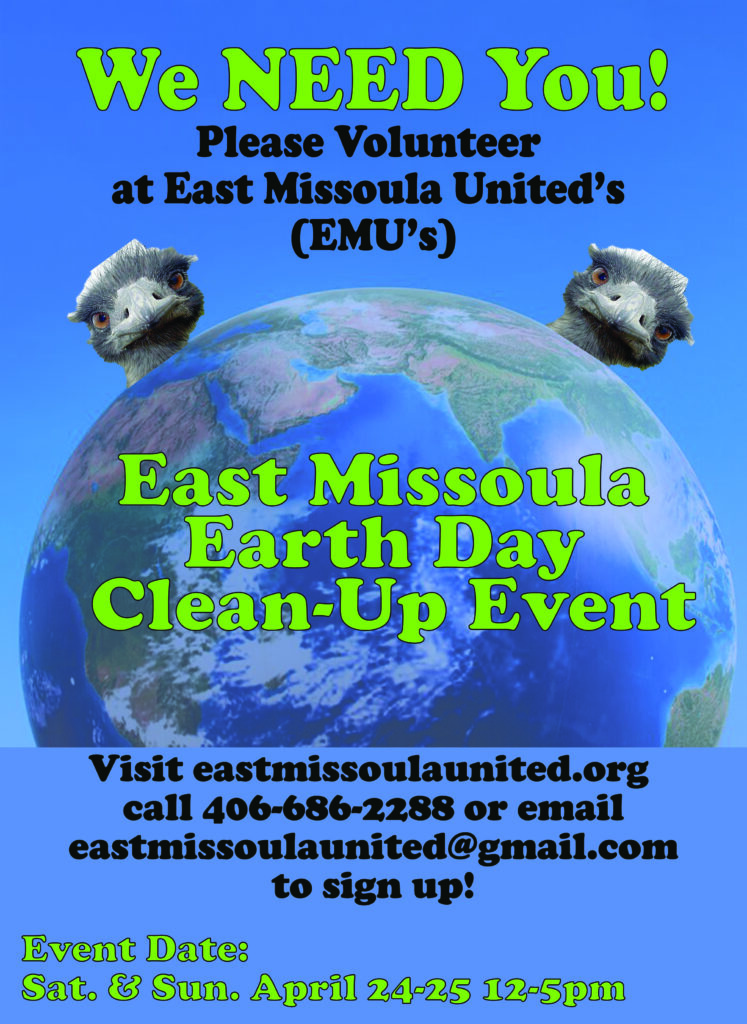 Please reach out if this event interests you or you know of someone that might want to help. AND, please reach out if you (or a neighbor) are in need of clean-up help and you live in East Missoula.
Happy Spring!