Hey Neighbors & Visitors,
Here is an active map of the sales that will be happening in East Missoula Saturday (Sept 11th) and Sunday (Sept 12th). You may have to download the Yard Sale Treasure Map application to get the most out of this map, but you should be able to access it on Google Maps, if you'd rather not. If you're in need a paper map please visit our friends at Habitat Restore on Hwy 200 (across from the Reno Cafe). We will post one on the door for you to take a photo of, with your phone. We also hope to have a list of addresses for all of the participants to share with treasure hunters at each of the addresses on the map.
If you're tooling about East Missoula looking for sales, look for the infamous EMU. And, if you're simply looking for a list of participants you'll find it below.
We hope to make this an annual event and would love to have help with advertising and organizing next year. Would you like to be on the committee? Contact us if you are interested.
Happy Treasure Hunting!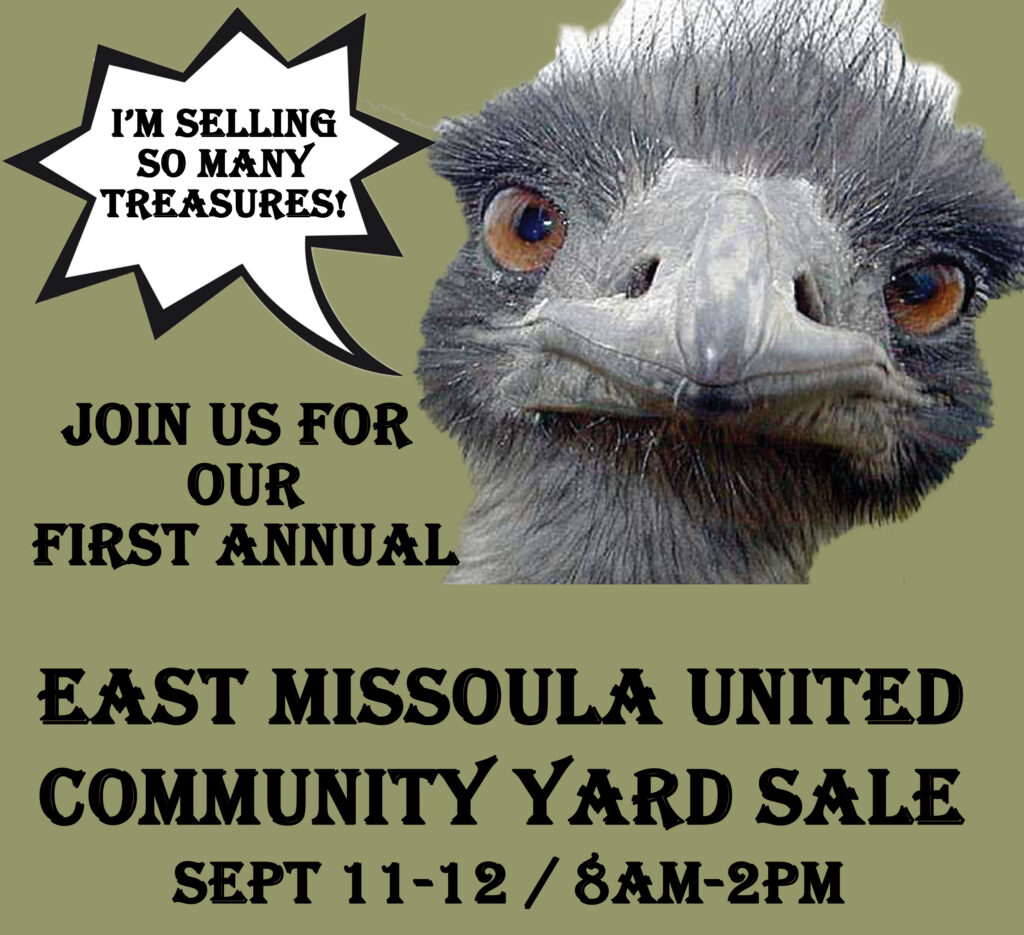 Participants:
4135 Placer Lane, Missoula, MT 59802
817 Speedway Avenue
560 Colorado Ave
25 Canyon View Drive
Habitat ReStore! 3655 MT-200 East
720 Speedway
4225 Placer Lane
224 Sommers Street
756 Montana
220 Clyde
315 Minnesota
3972 Highway 200 East
428 Speedway
404 Speedway
28 Canyonview Drive
711 Speedway
2 Canyon View Drive
364 Colorado Ave
630 Angels Court
205 ½ Speedway
750 Dakota
975 Montana
859 Cheyenne Lane